How do you celebrate a fifty-something birthday? Three games in four days.
Saturday 11 March Coventry City v Bradford City, League One, England.
Coventry City's new ground is a far cry from their atmospheric former Highfield Road ground. The new stadium is nowhere near the city centre and thus there is almost no pre-match atmosphere to be enjoyed. Once at the ground, via a rip off taxi ride, the 9,000 crowd struggled to create much atmosphere among acres of empty seats. The large away support enjoyed themselves as Bradford City cruised to an easy victory. Another taxi ride back to the city centre found a handful of home and visiting supporters in the excellent Old Windmill pub, but that was about it.
Sunday 12 March, Hamburg v Brorussia Monchengladbach, Bundesliga, Germany
Early morning Ryan Air flight from Manchester to Hamburg. Cheap is about all you can say! Lots of fans in the city centre before the game. Outside the S Bahn station serving the ground music played and fans milled eating sausages and drinking lager. Outside the ground itself fans took part in penalty shoot out games, drank more beer ate more sausages and listened to rock music. It was very different from Coventry the previous day. Inside the ground fans can drink within sight of the pitch, smoke and stand up. The atmosphere was loud but a little contrived. There wasn't much spontaneity about the chants. Hamburg came from one down to win late on. By that time my small gang were firmly supporting the home team - a combination of beer and a genuinely good match.
Tuesday 14 March, Charlton Athletic v Bradford City, League One, England
British Airways to London City and a Greenwich bed and breakfast for the last leg. Lot's of away fans wandering around lovely Greenwich before the match. A short train ride and we were walking through the tight streets around the ground. It felt like a match day with fans using nearby pubs and takeaways. Inside the ground the 1,000 away fans created a loud atmosphere as Bradford City dominated the first half. I like the Valley, a proper football ground, enclosed and great under the lights. The match ended 1-1 with Charlton dominating the second half - a true game of two halves! A packed train back to Greenwich saw more drinks before weary travelling fans dispersed to their various beds for the night.
A great few days and differing takes on our great game of football. Enjoyed all three games. English football could learn a lot from Germany. The overall fan experience is far better. However, you can't beat the spontaneous nature of English football fans.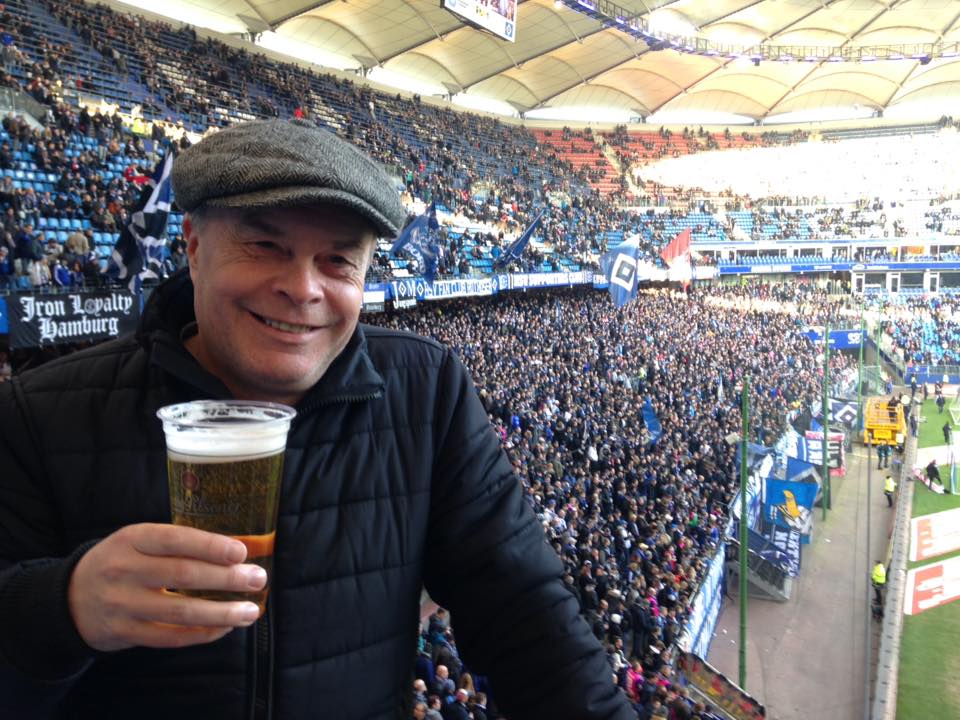 Language
English