We've loved hearing about Uruguayan Premier League outfit CA Cerro from Néstor. And after we published his image last month, he got in touch again to explain just what makes this team so important to him. The text below is in Spanish, and the English translation should strike a chord with most football fans. "It's not easy to be a fan of Cerro," he begins, before talking of how the team represent a proud, working class neighbourhood in Montevideo which scrapes together money to pay for tickets and even players. "We are villeros, and proud of it," Nestor concludes. We'll certainly be looking out for their results in the months and years to come.
No es fácil ser "hincha" de Cerro. Sólo los que han vivido o trabajado en la villa del Cerro pueden entender cómo y porque se alienta a ese cuadro y  como se dice por acá, "Los de afuera son de palo".
La Villa del Cerro es, desde siempre, un barrio obrero y proletario, rebelde y solidario. Y Cerro como Institución  cree en esa consigna y sus jugadores deben creer en esa consigna y los seguidores creemos en eso.
Así sentimos el fútbol, así vamos peregrinando de cancha en cancha, rascando los bolsillos para poder pagar las entradas, para pagar los traslados.
Somos tildados de "violentos" pues es muy difícil de hacer callar o retroceder a la gente que va en apoyo a su equipos y al grito de Cerro Cerro (el grito gemelo) se acercan a los alambrados y a las líneas de cal que demarcan la cancha.
Cerro tiene más de 90 años de existencia y nunca ha salido Campeón de Liga, apenas ha ganado algunos campeonatos menores y sin embargo su gente sigue allí, no nos importan las copas, no nos importan los blasones.
Somos "Villeros" y orgullosos de serlo.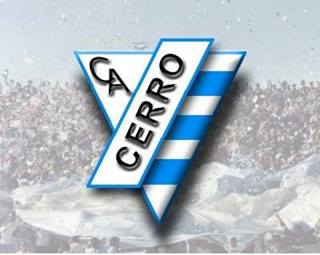 Language
Spanish