Cyrille Regis 26th September 2017.
One of the very few perks in being a Forest Green Season ticket holder in a season, which has been disappointingly poor, was being invited as a VIP guest of Cambridge United to see the two teams meet last September. On the night FGR were woeful, perhaps a new low, [although there have been many others since] and comfortably beaten, but that only tells half the story.
As a VIP guest we were invited to a sit-down dinner before the match and to my very great surprise and joy I was sitting next to Cyrille Regis. Everything that has been said about him since his untimely death, I found to be absolutely true. We talked at length about racism in football in the eighties, we talked about his coaching tour of South Africa during apartheid and he told me of his work as a scout. Regardless that we had never met before, he could not have been friendlier.
What I was able to tell him was that I was one of the eighty plus thousand who saw him play and score at Wembley in the 1987 FA Cup Final. Coventry City beat Spurs 3-2 in extra time in a wonderful match and I was only there by chance.
I was a student in London at the time and on the day of the Cup Final I thought I would go to the ground in the hope of getting a cheap ticket from a tout. I had nothing to loose as neither club were 'my team.' As it happened I met a Coventry City fan waiting outside the ground to meet his friend. When at a few minutes before 3 pm, his friend had still not arrived and anxious not to miss anything, he sold me the friend's ticket at face price and we went in together to see the game in a stalwart City enclosure. I could not have picked a better end of the ground that afternoon.
By the unusual symmetry that often seems to occur in football, I was back at Wembley last year [May 2017] exactly 30 years after seeing Cyril play there, only this time it was to see FGR reach the English Football League for the first time in the club's history. Who knows if we will actually manage to stay there – I have my doubts!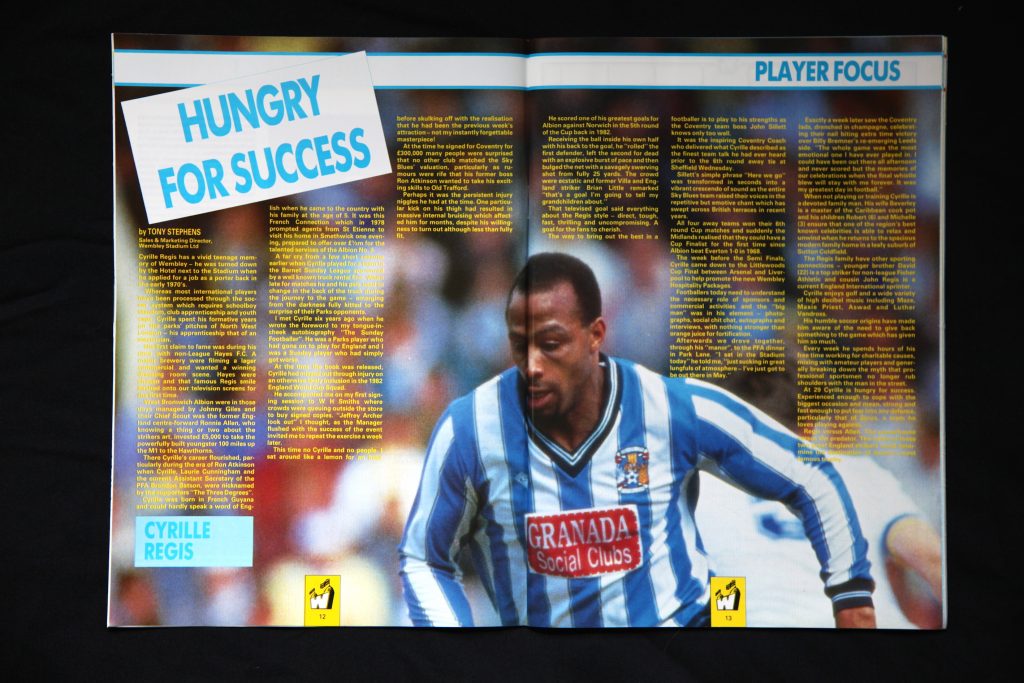 Language
english