I organised a 'Gunn' family holiday to Barcelona to take in some art, culture and football; the flights and accommodation were booked to take in FC Barcelona v Real Betis game in the Spanish Super Cup, listed on the official website as 21st August 2005. The holiday was action-packed; myself, husband Bryan and our two children Melissa and Angus visited the sites and galleries and spent some time swimming in the sea and chilling on the beach. Towards the end of our holiday we spent a day at Camp Nou, toured the stadium and football museum and bought our son Angus the Barcelona strip that he had been promised as a special treat which he changed into straight away. He was 9 years old at the time and had recently been accepted into the Norwich City FC academy. We spent about two hours queuing for the match tickets; it was very hot, Angus was kicking his football around the dusty Spanish car park, the rest of us stood flagging in the blazing sun...
Finally acquiring 4 tickets we headed off to have an early supper and back to the apartment in anticipation of the football match the following day. Having visited the stadium and toured the ground we were looking forward to the football match with much excitement and anticipation.
Our day was topped off by a family game of scrabble in the apartment. Midway through Bryan switched the television on and FC Barcelona were playing....LIVE v Real Betis, the game was on... We checked the tickets and sure enough it was that evening, and we had missed it!
It still really annoys me to this day every time I think about it. The game had been changed to the 20th from the original schedule because of television. I live in hope that one day I will get the opportunity to see a football match in Camp Nou...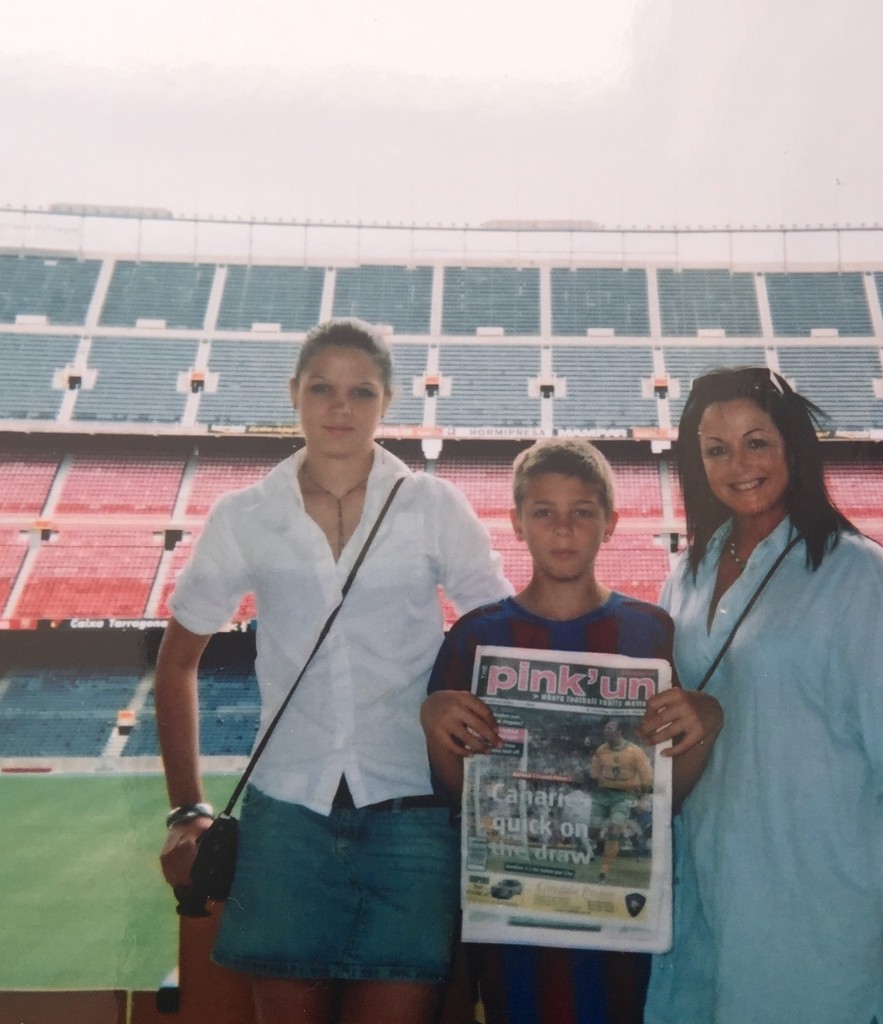 Language
English