Each day this week, we will be counting down to the launch of the Cambridge Rules 1848 sculpture on Saturday by highlighting the story behind the location of one of the stones. Cut into nine pieces, five travel around the world in cultural exchange and four remain on Parker's Piece.
On Monday we went to Shanghai in China, yesterday we made the trip to North Chennai, in India, and today we're underneath a motorway in Cairo…
One of the joys of football is that it can be played anywhere – from a patch of ground in the middle of a Cambridge park to an unused space under a motorway in Cairo. The Nafas project, which aims to use sport to empower children at risk in the Egyptian capital, set up their pitch in the Abageyah district to be a safe haven, and runs a number of leagues for boys and girls.
The beautiful street art on the concrete structures underneath the motorway confirm that this isn't just a football pitch, however, it's a home and focal point for an entire community brought together by the game – the perfect place for one of the Cambridge Rules stones.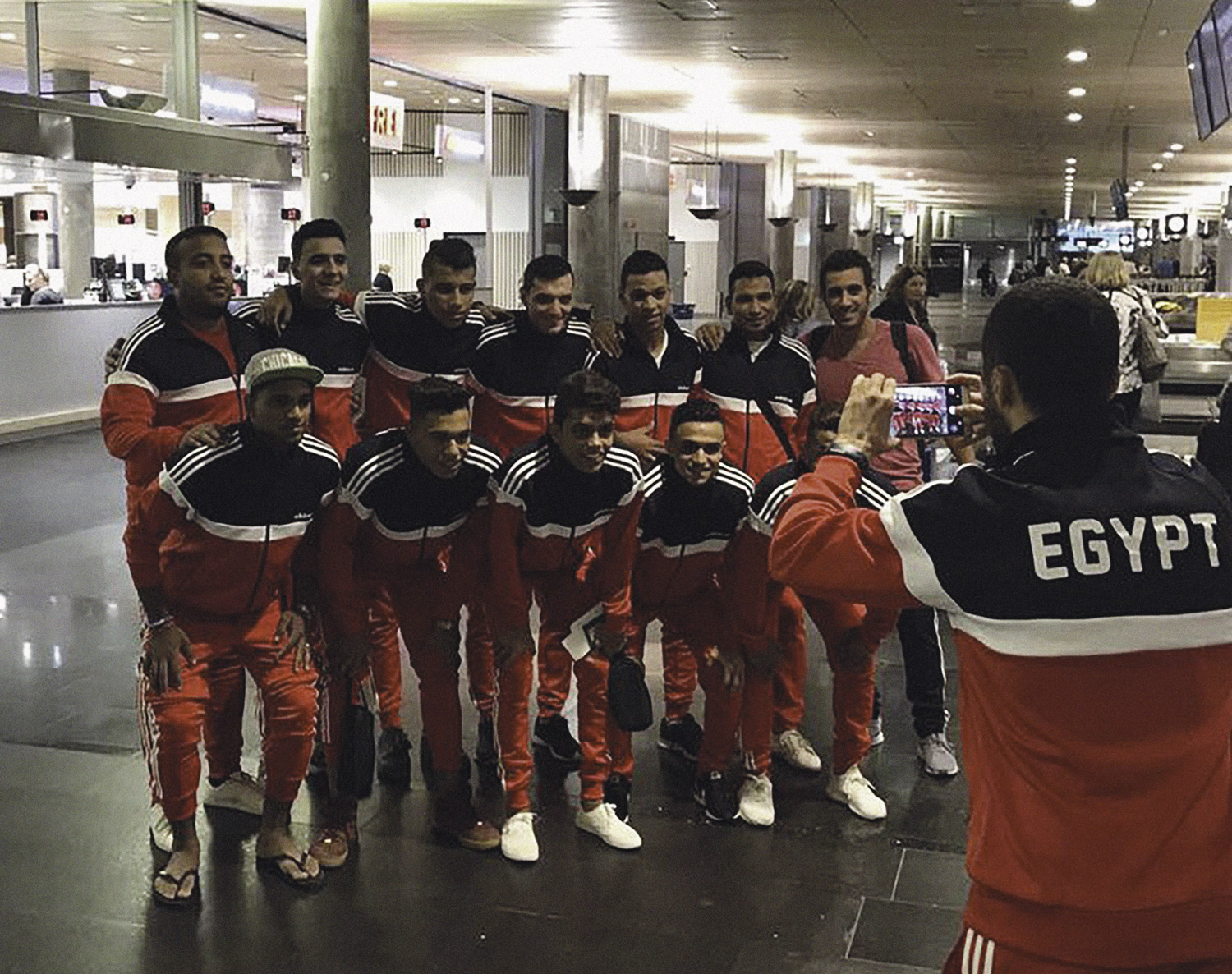 Listen here to Karim Hosney founder of The Nafas Project reading the rules in Arabic.
Facebook : Empowering Children at Risk Through Sports
Instagram : nafas_eg