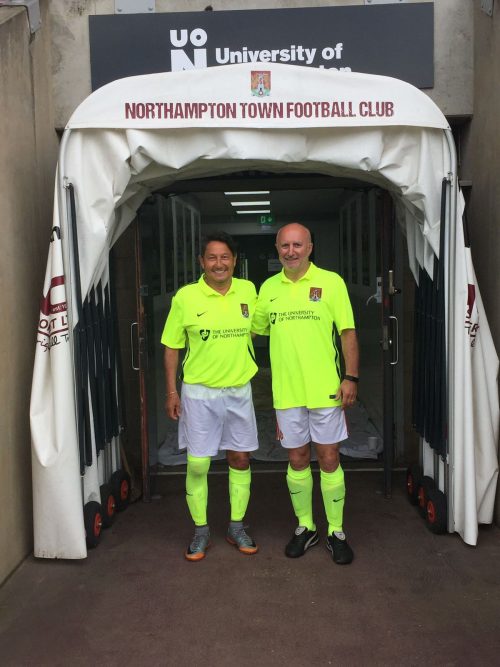 You're never too old for football. If you're over 50, try Walking Football. I play twice a week for Northampton Town Walking Football club. Great exercise and perfect for anyone with football in their blood. The picture is at a… Read More
Northampton , England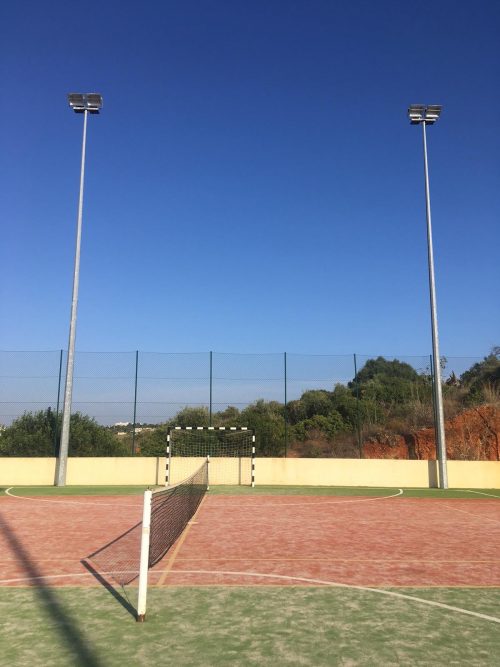 The tennis net certainly adds a new element to classic five-a-side.
Manchester, UK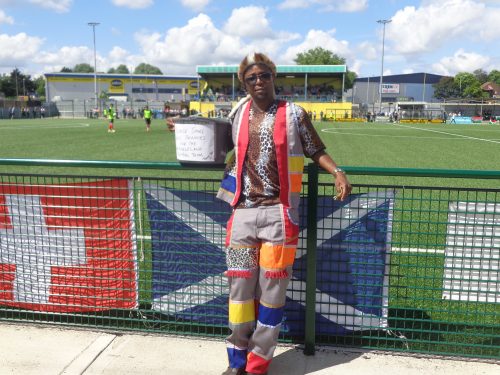 Matabeleland fan collecting funds for their CONIFA 2018 appearance at Haringay Borough. The only football ground on White Hart Lane.
London, UK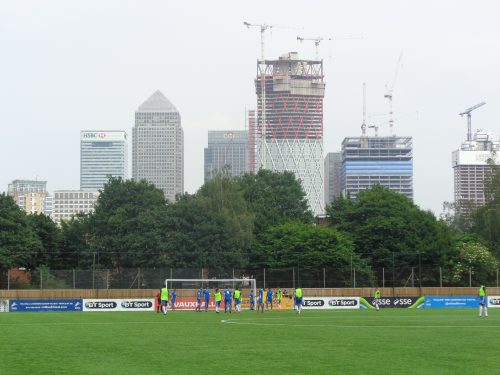 Here at Fisher's ground watching Punjab against Cascadia in the CONIFA cup, with a view of the Isle of Dogs in the background
London, UK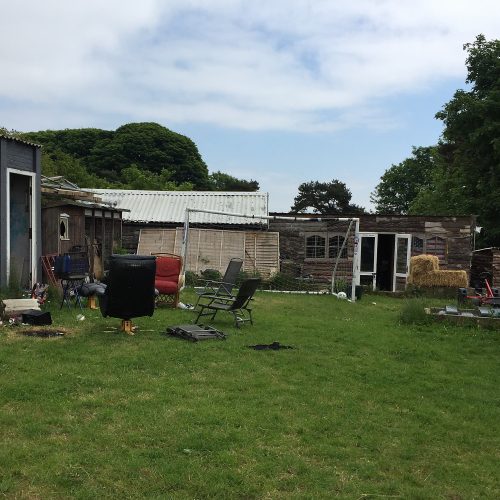 Chairs positioned as a wall for free kick practice, black top on the ground where the penalty spot should be and a broken window. A picture tells a thousands words...
Cockfield nr Bishop Auckland, United Kingdom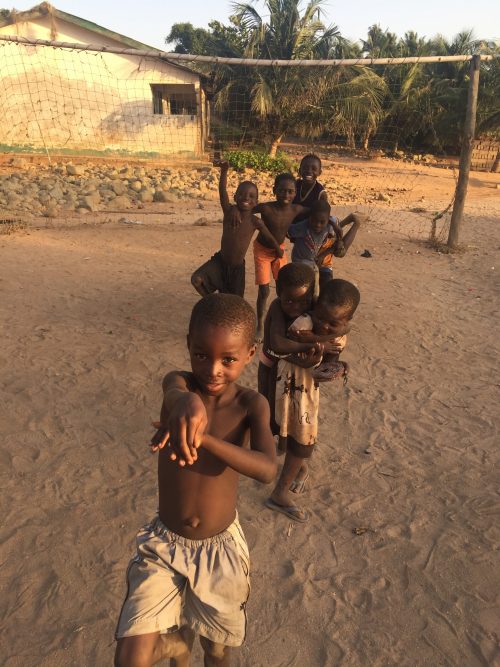 We had great afternoon playing football with our young friends here. This is their pitch which we found in the village. Three of us were in Ghana teaching art at a football Academy near Accra.
Cape 3 Points, Ghana
Translate »