Manuel Neuer est mon gardien préféré, car il a fait sa formation chez Schalke 04 qui est l'équipe que je supporte. Je le suis depuis que je m'intéresse au football, c'est à dire depuis que j'ai 4 ans. Je me souviens surtout lors de la coupe du monde de 2014 dans un match contre l'Algerie en huitième de final, Manuel Neuer faisaient plusieurs sorties extraordinairement risquées et les réussit toutes.
Petr Cech est un gardien que j'aime aussi beaucoup. Je le trouve original avec son casque. Je me souviens d'un match lors de la finale de la league des Champions en 2012 contre le Bayern. Cech arrête un penalty face à Arien Robben et sauve le match!!
Manuel Neuer is my favorite goalkeeper, because he was trained at Schalke 04, which is the team I support. I have followed him since I first found interest in football, when I was four years old. I recall especially when Manuel Neuer in the round of 16 at the 2014 World Cup against Algeria left his goal a number of times in an extraordinarily risky fashion - and he succeeded every time.
Petr Cech is a goalkeeper I appreciate very much as well. His headguard is very original! I remember the Champions League Final in 2012 against FC Bayern when Cech stopped a penalty by Arjen Robben and saved the match that way!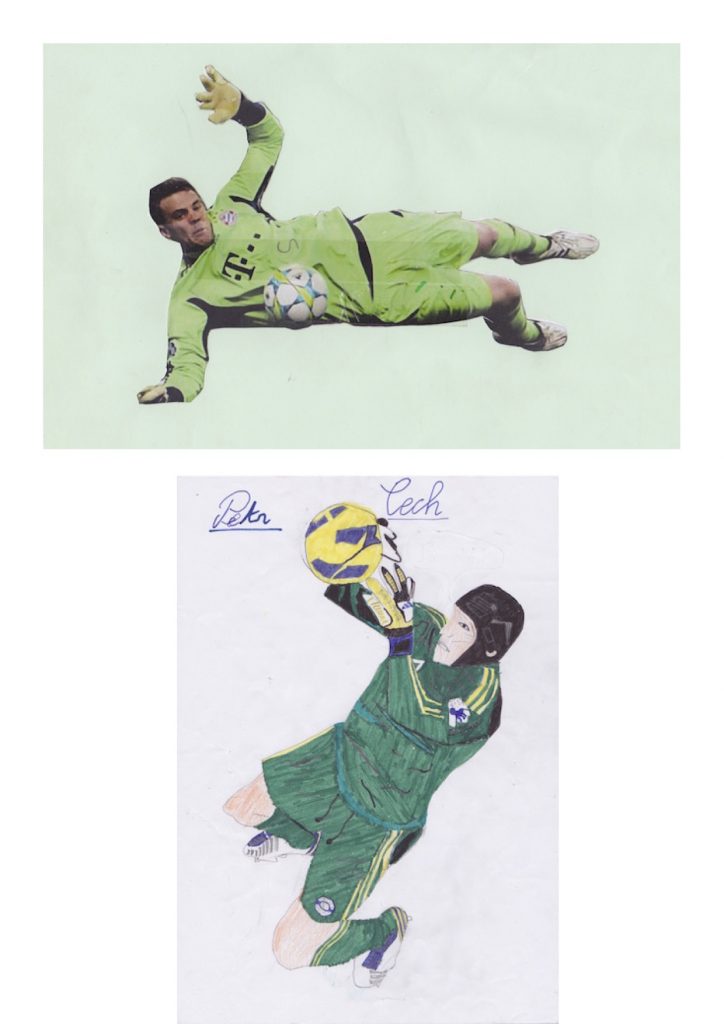 Language
French and English