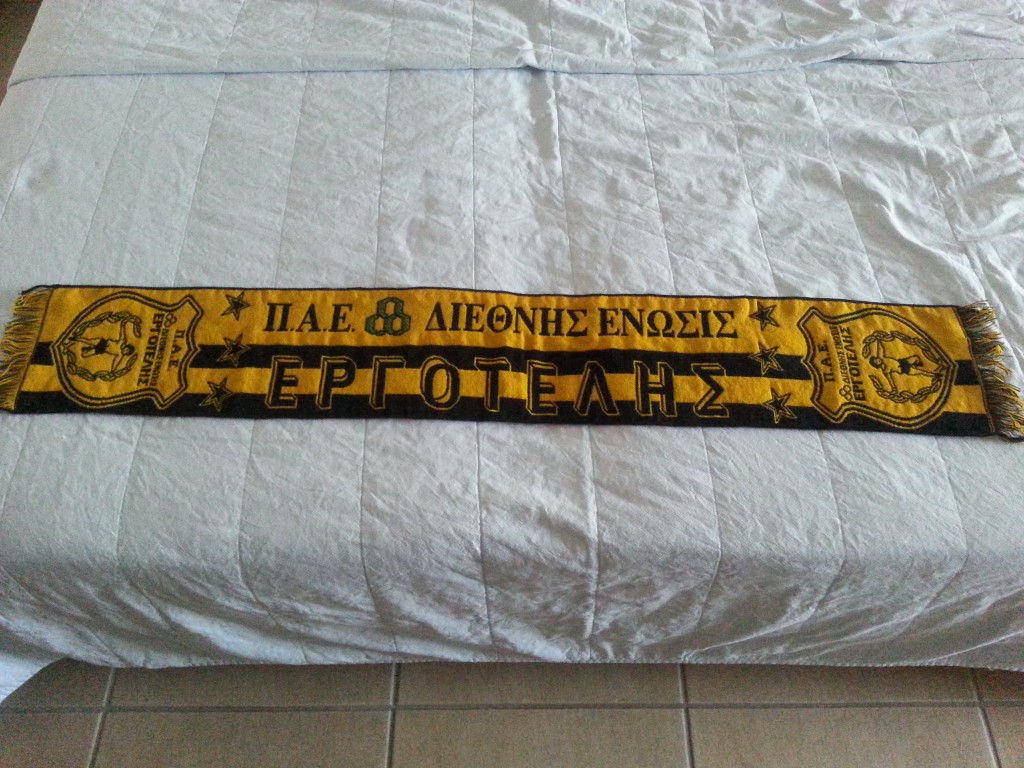 Why this image or video?
While on holiday in Crete I picked up this scarf off one of the shops that sell those fake football shirts you find literally everywhere. I picked it out simply because I had no idea who the club were and also because I didn't know what any of the text said!
Turns out it belongs to PAE Ergotelis of Heraklion. They currently play their football in the second tier of Greek football after suffering relegation last season. They withdrew from the league this season, so will again be relegated.
When I got home I of course loaded up Football Manager and gave it a go with The Cretans and took them to the dizzying heights of a Champions League tie with Real Madrid. We got hammered 5-1 and then they sacked me. So that was fun!