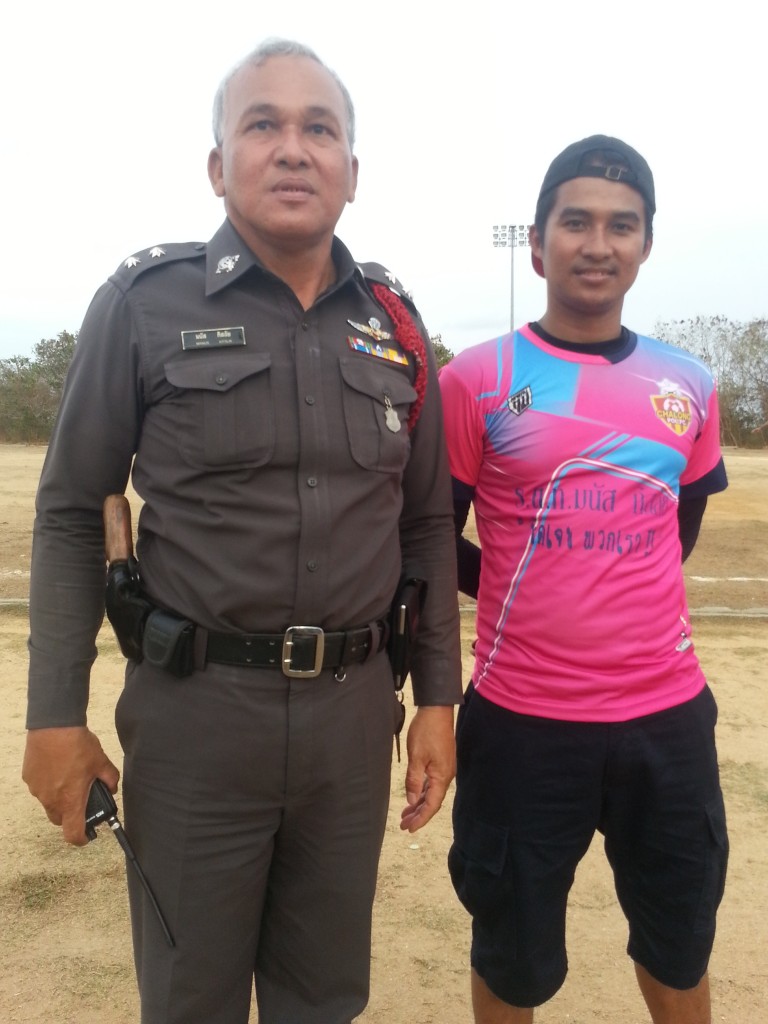 Why this image or video?
Chalong Police - Station Chief Officer and Chalong Police FC player
Being in Thailand meant staying up until 4am to see Liverpool play Villa Real in the Europa League Semi-Final. Looking out into the night sky, not far from where I was staying, I could see the floodlights from what looked like a football ground on top of a nearby hill. So the following day I thought I would take a look. On a dry patch of ground on a hilltop overlooking the sea, I discovered a pitch where everyday from 4pm onwards, local teams play one another.
On this particular day the local police team Chalong Police FC were taking on a team from a nearby gipsy fishing village. The police station chief was there with 'his lads' in full regalia, happy to pose for a photograph. I also found a 'new best mate' the police team trainer who could not speak a word of English but who also looked as if he had stayed up the whole previous night watching a football match taking place 6000 miles away.