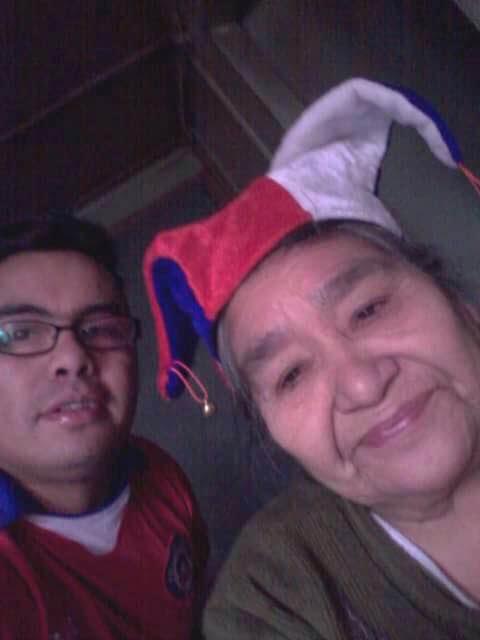 Team Name
Club Social y Deportivo Colo-Colo
Why this image?
Gracias a mi abuela, desde muy chico me apasione del Colo-Colo. Recuerdo que desde mis 8 años miravamos juntos todos los paridos en la television en blanco y negro.
En el 1991 ganamos la Copa Libertadores de America . Tembién ganamos una copa del Mercosur y 4 copas internacionales.
Translated: Thanks to my grandmother, since I was very young, I have a passion for Colo-Colo. I remember that from my 8 years together we watched all the games on television in black and white.
In 1991 we won the Copa Libertadores de America. We also won a Mercosur Cup and 4 international cups.