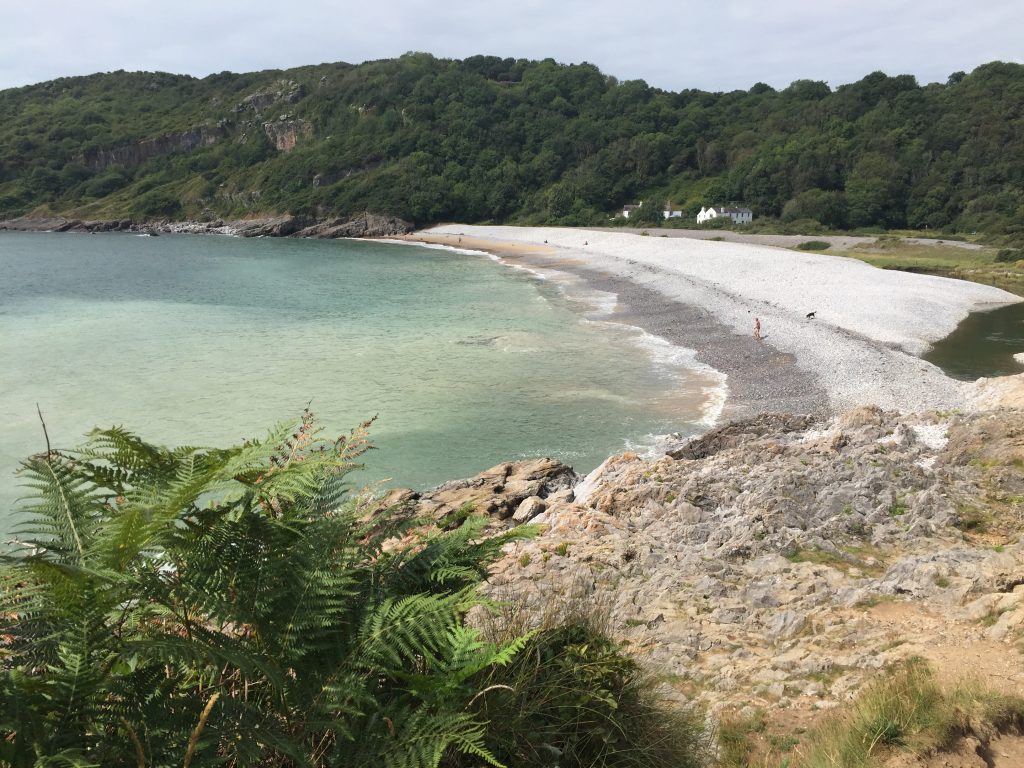 Why this image or video?
One of the most secluded beaches on the Gower, in Wales. 'Pwll Du' (Welsh for "black pool") is an almost circular cove at the edge of Bishopston Valley. Sheltered from high cliffs on either side, the bay is protected from the wind and makes a great pitch twice a day when the tide retreats. A far cry from the grass pitch, nonetheless beaches are amongst the first places we learn to kick around a football and to learn it's rules, and many a footballer it is claimed have been discovered kicking around a ball on a sun drenched beach or performing there in the hope that their footwork might catch the eye of an eager talent scout.
This images was taken on the approach to the beach in 2019, it is a favourite beach of mine, and is also excellent for swimming, and mooring boats.