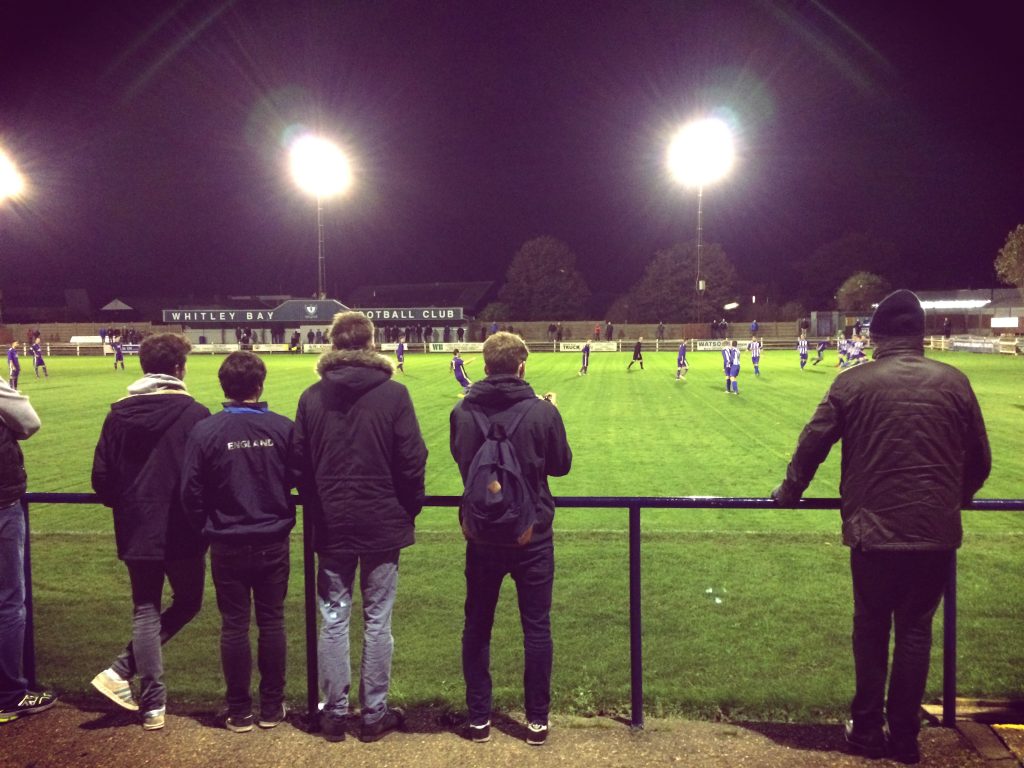 Why this image or video?
My first outing with the Newcastle University Non-League Society took me as far as Whitley Bay, a small town on the North East coast. The home side put on a show for our student contingent, weathering an early onslaught before cruising to a 3-1 victory. They did so on a patchy pitch with patchy floodlights too. Some of us envied the players – running out there, keeping warm – for the sideline position came with a complimentary coastal breeze. In fact it was so cold that the thought of another chilled lager was no longer appetising. Instead, a watery half-time hot chocolate offered little respite for numbed fingers.
No two of us supported the same club. From Norwich to Ipswich, Leeds to Arsenal, Liverpool to Forest. People from across the country, brought together by the University, and brought even closer by football.
The sky really is the limit when you have an A+B+C daysaver ticket on Tyneside's metro. Who knows where we'll end up next. Full time: Whitley Bay 3 Guisborough Town 1.
Twitter: @NonLeagueSoc