In 1848 a group of students from Cambridge University wrote a set of 11 rules which everyone could agree upon. Nailed to the trees surrounding Parker's Piece, this was the first time that football as we know it had any formalised laws. It was the catalyst where, from this very specific patch of English landscape in the heart of Cambridge, the game spread to encompass every corner of the world.
Here are the original Cambridge Rules of 1848
The Laws of the University Foot Ball Club
This club shall be called the University Foot Ball Club.
At the commencement of the play, the ball shall be kicked off from the middle of the ground: after every goal there shall be a kick-off in the same way.
After a goal, the losing side shall kick off; the sides changing goals, unless a previous arrangement be made to the contrary.
The ball is out when it has passed the line of the flag-posts on either side of the ground, in which case it shall be thrown in straight.
The ball is behind when it has passed the goal on either side of it.
When the ball is behind it shall be brought forward at the place where it left the ground, not more than ten paces, and kicked off.
Goal is when the ball is kicked through the flag-posts and under the string.
When a player catches the ball directly from the foot, he may kick it as he can without running with it. In no other case may the ball be touched with the hands, except to stop it.
If the ball has passed a player, and has come from the direction of his own goal, he may not touch it till the other side have kicked it, unless there are more than three of the other side before him. No player is allowed to loiter between the ball and the adversaries' goal.
In no case is holding a player, pushing with the hands, or tripping up allowed. Any player may prevent another from getting to the ball by any means consistent with the above rules.
Every match shall be decided by a majority of goals.

In 1863 the Football Association of England adopted most of these rules and added three more. In an era where the international movement of goods, people and skills had never been so great, this simple game quickly circulated around the world.
Now there is hardly a corner of the globe that has not been touched by football. Every four years the love of this simple game is celebrated with the World Cup, watched by audiences in their billions.
Written in Stone, Interpreted Worldwide, Brought back to Cambridge is a project which intends to celebrate how football is played and enjoyed in every sort of place, by every kind of person in every part of the world. It will acknowledge the part played by Parker's Piece in Cambridge in the story of the birth of this game. More significantly, it will shine a light on how football has enriched the lives of generations of ordinary people worldwide.
See PDF here for the full project outline.
WRITTEN IN STONE
One single large stone cut into nine equal pieces. Each cut face engraved with the laws of the game in numerous languages and fonts. Once cut and engraved, four pieces will remain as a permanent marker on Parker's Piece. The other five will be sent as 'tokens of exchange' to five countries all over the globe, 'twinning' Cambridge with the world. The location of each stone is determined by a story which echoes how football spread and how it has grown to encompass race, nation, class and gender. The commission team is working with Street Child United who are helping to facilitate the placement of the stones in locations with both historical and contemporary football stories.
INTERPRETED WORLDWIDE
Parker's Piece in Cambridge is a beautiful large open public space, which has been used for sport, recreation and public events over centuries. Surrounded by mature trees, generations of people have enjoyed the same untroubled view over a very English green space.
But where do you play football?
A dusty street, mountaintop village, city centre park?
What is your pitch and how do you mark it?
Where do you watch soccer and what is your view?
Who is your team and what colours are the shirt?
Interpreted Worldwide will be a vast online archive shaped by you of your experience playing, watching and supporting the game wherever you live. We want you to voice your stories, photographs and film for the people of Cambridge and the world to see and share.
You can make a contribution to the website here
BROUGHT BACK TO CAMBRIDGE
In 2017 Cambridge City Council will unveil the stone marker commemorating the 1848 Cambridge Rules, it will be the physical focus of the commission, cut from a single block.
In addition to this, it is our intention to celebrate Parker's Piece and its role in the story of football by using the archive material gathered from the worldwide participants of Interpreted Worldwide to curate a temporary exhibition including video portraits, still images, sounds and voices in many languages, installed on Parker's Piece.
THE ARTISTS
Alan Ward is an artist, designer and collaborator based in Manchester, UK, known internationally for his book design and publishing collaborations with artists.
Born in Johannesburg, South Africa, Neville Gabie did an MA in sculpture at the Royal College London. Since then he has established an international profile working in a range of media from sculpture to film and photography. Alan and Neville have worked together on numerous publications over the last 15 years.
This is the first time they have collaborated to develop and deliver an ambitious and exciting public art commission.
Both Alan and Neville are also used to spending their weekends in the stands supporting their respective football teams. Alan Ward has followed Norwich City since the early 1970s and continues to follow their progress with his son Seb travelling to every away game. Likewise Neville has been a Liverpool fan since listening to them lose the 1971 FA Cup final. However for the last nine years he is more likely to be seen on the terraces supporting non-league Forest Green Rovers.
www.nevillegabie.com
www.alanjward.co.uk
www.axisgraphicdesign.co.uk
CREDITS
Cambridge Rules 1848 has been commissioned and funded by Cambridge City Council. The work is due to be installed on Parker's Piece in Autumn 2017.
In 2013, it was the 150th anniversary of the Football Association Rules and Cambridge City Council sought to commission an artist to make a proposal for an artwork, which celebrates the 'Cambridge Rules' and acknowledges the important role that these Rules played in establishing the Football Association Rules in 1863. It is also important that this commission signifies the importance of Parker's Piece as the birth place of football both not only within the City of Cambridge, but both nationally and internationally.

Carina O'Reilly, Executive Councillor for City Centre and Public Places, said, "It's great for the council to be part of this celebration of football, and that ordinary people will be central to the project. It's a people's artwork to celebrate the people's game."

This project is partially funded by Public Art S106 Developer Contributions, which have been secured specifically for the delivery of public art projects in accordance with the City Council's Public Art Policy.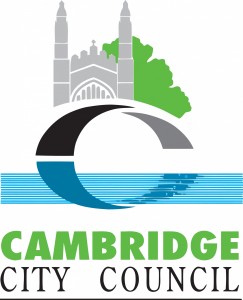 PARTNERS
Street Child United

Street Child United is a UK charity using the power of sport, specifically international sports events, to change the negative perceptions and treatment of street-connected children everywhere. 
Street Child United will be assisting in translation of the rules, and aiding the logisitical elements of placing the pieces in each location selected. Their partner projects will also be sharing their stories of football in their locations all across the globe.
John Wroe, founder & CEO of Cambridge-based charity Street Child United, explains why a sculpture originally commissioned for Parker's Piece will tell such an important story of football's power for good across the world.
Living in Cambridge for the past 30 years and knowing the history of Parker's Piece, it is fantastic that this art commission will connect Cambridge and places like Penha in Brazil through wonderful stories like Drika's love of football. The sculpture will be in both places for ever, and that fills me with a huge amount of pride.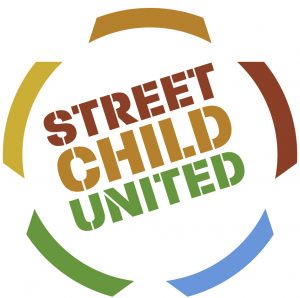 National Football Museum

The National Football Museum exists to explain how and why football has become 'the people's game', a key part of England's heritage and way of life. It also aims to explain why England is the home of football, the birthplace of the world's most popular sport. It is therefore delighted to be supporting this innovative commission around the first written rules of the game.   www.nationalfootballmuseum.com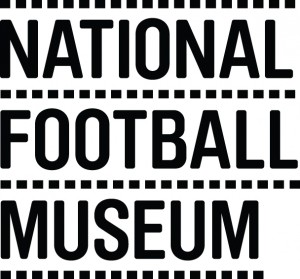 BBS Granite Concepts Ltd
BBS are a privately owned company who specialise in the sourcing, manufacture and provision of natural stone products. The company has developed to be one of the leading suppliers in the hard landscaping field and has been involved with many prestigious projects including Regent's Place, London and St. Andrew's Cathedral, Glasgow.
Our total commitment to individual customer needs from initial conception advice through to actual delivery and ongoing sales back-up, provides a total solution for natural stone.  www.bbsnaturalstone.com

Ben East

Ben East will be handling all press and pr aspects of the commission with the artists, with a particular eye on editorial content. He is a Manchester-based journalist, editor and writer. He's travelled to watch and write about football all over the world, but his own personal centre spot is Carrow Road, Norwich.  beneast.com

For all press and pr enquiries, please address them to:
Leanda Ryan

Leanda Ryan is responsible for building and maintaining the Cambridge Rules 1848 website. She is a Manchester-based designer and developer who specialises in front-end development and responsive websites, often for the arts and cultural sector. Leanda has fond memories of her 90-year-old nana's David Beckham fridge magnet.
SUPPORTERS
Scan Plus Digital Print Ltd

For support with promotional printed material. www.scanplusdigital.co.uk